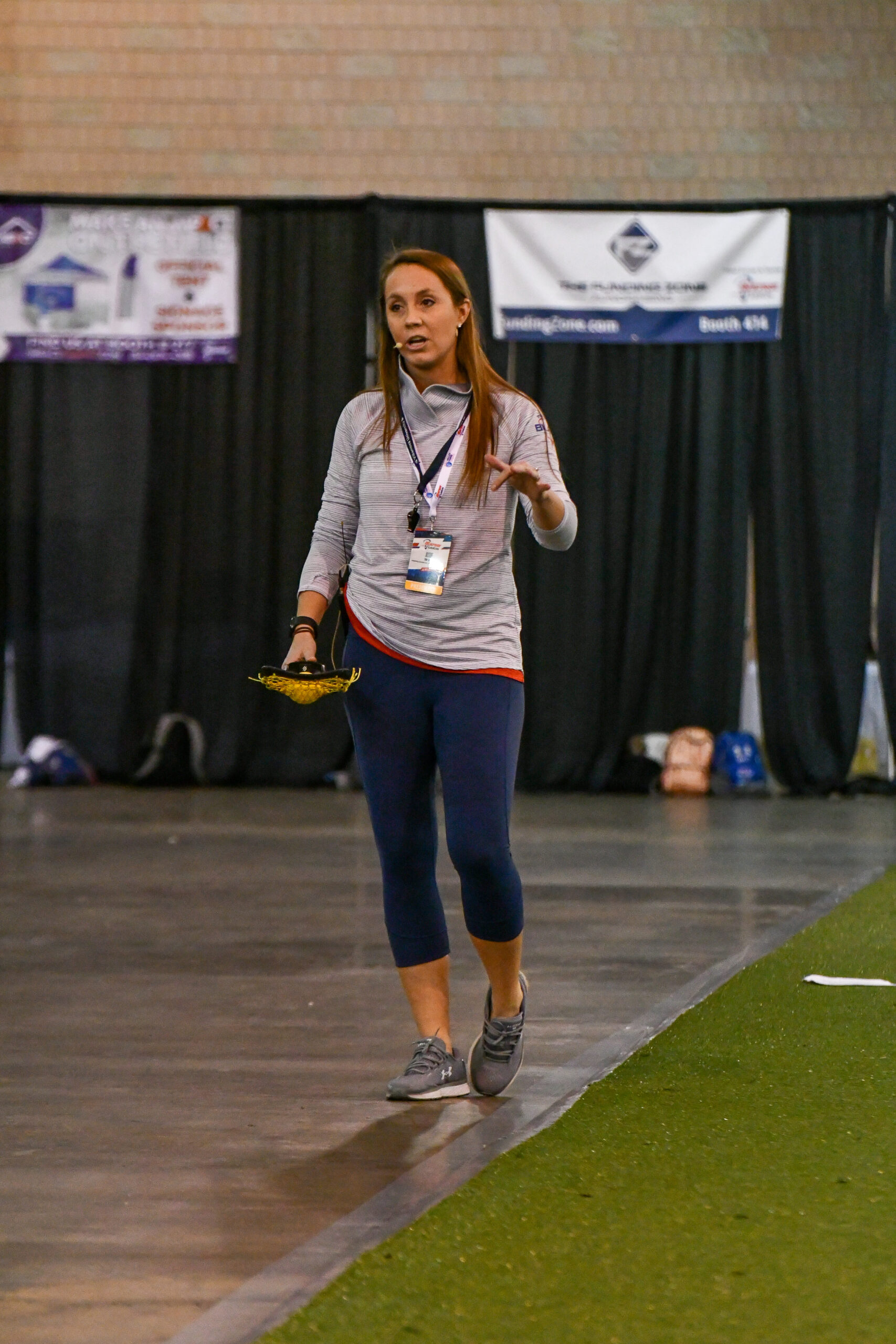 Masters in Sport Management, Drexel University (2015)
Certified Strength & Conditioning Specialist, NSCA
Head Coach, Episcopal Academy (2014-Present)

5 league championships, 1 state championship
Philly Lacrosse High Honorable Mention Girls' Coach of the Year
US Lacrosse Eastern Pennsylvania Coach of the Year
15 US Lacrosse All-Americans
21 US Lacrosse All-Academics
4 Inter-Ac League MVPs
3 US Lacrosse Jackie Pitts Awards Recipients
2 Delco Hall of Fame Recipients
PASLA Rookie of the Year x2, Breakout Player of the Year

Assistant Coach, Villanova University (2013)
Haverford College (2012)

IWLCA All-American, Synapse Sports All-American
4x Regional All-American
4x All-Centennial Conference
Centennial Conference Woman of the Year Nominee
Ferri graduated from Haverford College with a B.S. in Psychology with a concentration in Neural and Behavioral Sciences. She also holds a masters degree in Sport Management from Drexel University and is a Certified Strength & Conditioning Specialist (CSCS) through the NSCA.
As a midfielder on the women's lacrosse team, she led the Fords in scoring, points, draws and free-position goals every season of her college career. Ferri graduated with 240 points (174g, 66a), holding the record for career draw controls and free position goals. A four time All-Conference, four time Regional All-American and 2011 IWLCA National All-American, Ferri was named the Stephen G. Cary '37 award winner her senior year. This is awarded annually by the Haverford College athletic department to the senior student-athlete who made the greatest overall impact on the entire athletic program.
She also played for the women's field hockey program at Haverford during her freshman and sophomore year. After competing for just two seasons before solely focusing on lacrosse, she averaged enough points and goals to rank 3rd in points per game and 4th in goals per game in all time program history.
Following graduation, Ferri joined the coaching staff at Villanova University alongside her former college coach, Julie Young. While at Villanova, Ferri was responsible for fall recruiting, defensive strategies, individual player and goalie development as well as film breakdown. She also coordinated fall clinics, playdays and assisted with the organization of overnight summer camp.
In the fall of 2013, Ferri moved to The Episcopal Academy to take over as the head coach for the girls' lacrosse program. Over her time at Episcopal, she had led the team to multiple Inter-Ac league championships (2014, 2017, 2018, 2019, 2022) and one state championship (2016). In 2019 was named the US Lacrosse Eastern Pennsylvania Coach of the Year. Between 2014-2022, she has coached more than 50 All Inter-Ac selections and 30 collegiately committed players. Additionally during that time, her players earned nearly 40 US Lacrosse Awards, including All-America, All-Academic and the prestigious Jackie Pitts Award. In addition to coaching lacrosse at EA, Ferri serves as the manager of Excel Programs, the external events department at Episcopal Academy, where she helps organize year-round sports programming and facility rentals.
Off the field, she is the PA School Girls' Lacrosse Association President, which governs the USL All-American process and the Philly National Tournament selection process. Ferri also serves as an advisory board member for Harlem Lacrosse Philadelphia and owns Philly Women's Lacrosse, a summer league that provides adults with competitive playing opportunities.
Josie, her husband Andrew Tomaino and two daughters, Taylor and Kacie, reside in Newtown Square, Pa.